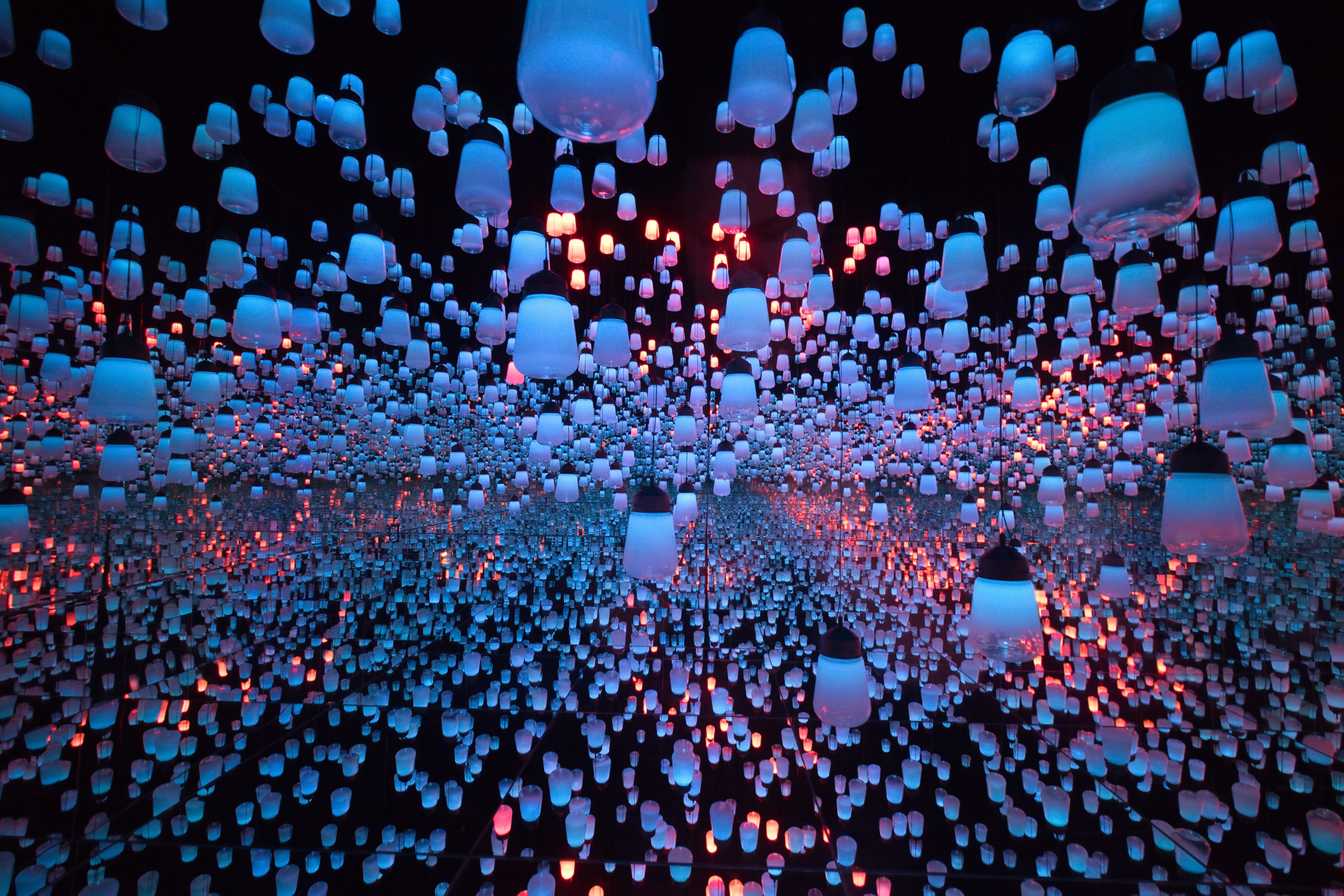 Below you will find the recordings and abstracts of the EROSS@DCU Semester 20/21 public webinars with biographies and contacts of presenters :
Abstract
In this webinar, we shall look at a fundamental concept within cultural and psychoanalytic theory - that of the incest taboo (oedipal myth) - and explore its representation in theatre through the ages. The application of this cultural topic to theatre shall demonstrate the intersections of the artistic genre with a psychoanalytic theoretical framework. It will also enable a platform to explore critical facets of sexuality through this interdisciplinary encounter. Briefly defined, the incest taboo is that moral prescription within civilisation that excludes from our sexual object choices the beloved person of infancy or blood relation. Also known as the oedipal myth, the incest taboo is the fundamental bedrock, literally and metaphorically, of the symbolic relations human beings construct to live amongst each other in what we refer to as civilisation.

Firstly, in this webinar, we shall look at some definitions of the incest taboo from Levi-Strauss to Freud. Then we shall examine the nature of the Oedipal complex developed by Freud, paying close attention to Sophocles' famous play, Oedipus Rex. It was in part from this play that Freud was inspired to claim that: "[…]that we were all destined to direct our first sexual impulses toward our mothers, and our first impulses of hatred and violence toward our fathers". In examining the nature of tragedy as it is illustrated in Oedipus Rex, we are provided with an image of loss and ignorance located at the heart of human sexuality. This tragic component of being human and ignorant of one's desires is mythologised in the figure of the blind Oedipus. After Freud, this loss inherent to sexuality is symbolised in the metaphor of castration as devised by Jacques Lacan.

This webinar shall develop the theme of the incest taboo from the tragedy of ancient Greece, Oedipus Rex, to plays such as Antonin Artaud's The Cenci (1935) and Marina Carr's On Raftery's Hill (2000). In tracing the adaptations of the incest taboo in the theatrical genre, we encounter the universal conflicts played out through the ages between power and sex, desire and knowledge and the limits of pleasure and civilisation. Theatre is the stage through which the ancient myths become replayed and remain relevant in contemporary times.

Biography
Sarah Meehan O'Callaghan is a scholar within the fields of psychoanalysis and drama studies. My recent PhD concerns an interdisciplinary study of the trauma of the body in the drama of Artaud, Beckett and Genet from a psychoanalytic perspective. I also focus on the intersections with disability studies. I am one of the organisers of the annual Irish Psychoanalytic Film Festival that takes place in Dublin now in its 12th year. My Published articles centering on psychoanalysis include topics such as disability, sexuality and a queer perspective of Lacan's concept of the phallus.
Abstract
This talk, based on my current postdoctoral research, investigates the career of pioneering musician Little Richard; specifically, how he became the most prominent black rock and roll artist of the 1950s, achieving then-groundbreaking popularity with the white mainstream in the United States and Europe, while predicating his persona on male effeminacy. The project probes how Richard's global popularity was achieved amidst a backdrop of pervasive cultural anxieties in mid-twentieth-century America and Europe about the links between gender variance and transgressive acts, behaviours, and categories of identity. This research offers new insights into the wider history of how gender variance and sexual difference were perceived in the West; giving special consideration to the particular dynamics at play when theatrical gender variance was displayed by a young African-American man in this period and how cultural anxieties regarding gender variance manifested themselves among different races, cultures, and nationalities. By comparing the American and European responses to Richard, I explore the extent to which cultural views regarding male gender variance and black masculinities travelled, or gained ubiquity, in the West. In this sense, I centre Richard's career within broader historical discussions regarding the intersections/assemblages of race, gender, sexuality, and consumption.

Given that Richard is often credited, along with Elvis Presley, for popularising the genre of rock and roll music, it is perhaps surprising that serious historical studies analysing the 'architect of rock 'n' roll' have been scarce (Kirby, 2009; Ramsey, 2015). In the few pieces of academic scholarship on the singer, his persona has tended to be framed as either a minstrel-like affect catered for racist whites (Lhamon, Jr., 1985; Tucker, 1989) or as an open expression of his sexuality (Hamilton, 1998). Building upon recent scholarship on black masculinities by literary critics Marlon B. Ross (2013) and Monica L. Miller (2009), I argue instead that the cultural meanings associated with black theatrical gender variance were manifold for artists and observers alike. Spectators might associate Richard's effeminacy with same-sex desire or with racist tropes from minstrelsy; but his persona could be imbued with a variety of other meanings, such as associations with youth culture or the rich historical tradition of black female impersonation, which this project explores in great detail. In this vein, my study moves on from the historiographical predisposition towards casting historical renderings of male gender variance as a social problem by highlighting a significant case in which an individual presenting himself in terms of male effeminacy was the object of sustained international acclaim in the 1950s and 1960s.

Biography
Dr Jacob Bloomfield is an Honorary Research Fellow in the School of History at the University of Kent and will be a Zukunftskolleg Fellow at the University of Konstanz from summer 2020. Jacob is currently working on a first monograph with University of California Press on the history of drag performance in modern Britain, as well as a separate research project on the musician Little Richard.
Abstract
Sumpshuss Excavations is the record of a year's focused "intimate tracings," a literary experiment in writing the body and an exploration of the possibilities of lone sexuality. The question is whether the sexual organs are a creative source. Another concern is the possibility of experiencing one's own body as a kind of partner. The exercise was performed once a week in optimum conditions. After self-touch, there was spontaneous writing.
Each session focused either on sexualising a part of the body or on seeking a response to a question from the sexual organs. In reviewing and editing the text, I tidied up syntax, removed intrusive repetition and cloaked personal references, but the substance of the original is intact. I noticed that I tended to experience the body as a system of individuals, or a "unum dividuum." To explore that, I've reduced the "I" voice to a minimum and turned the body parts into autonomous agents.
In the course of the process, some words became a problem and were re-invented. Whether knowledge was gained is not clear, but the exercise ends in an accidentally appropriate manner—with a contemplation of Courbet's L'Origine du Monde.
The presentation will consist of a reading from the text, followed by some thoughts about how self and body divide in the work of other authors. Books that have similarities of focus are Anne Garréta's Pas un jour/Not One Day and Pierre Guyotat's Arrière-Fond/In the Deep. Works that contextualize are Betty Dodson's pragmatic Sex for One and Thomas Laqueur's quasi-encyclopaedic Solitary Sex: A cultural History of Masturbation.


Biography
Máighréad Medbh has published eight books of poetry and one of mixed genre, as well as three online novels. She has been known as a performance poet since the 1990s. Parvit of Agelast (Arlen House 2016), a verse allegory inspired by the work of artist Pauline Bewick, was shortlisted for The Pigott Prize in 2017. Savage Solitude (Dedalus, 2013) is an exploration of solitude in a series of inner dialogues. Other work includes collaboration on two award-winning art films (2020) and a series of monthly essay-blogs from 2012 to 2020. Imbolg, comprising poems from 2009 to 2016 and a Lockdown Diary of fifty days in 2020, was published in November 2020 by Arlen House.
Her PhD project is a practice-based creative-critical exploration of representations and discourses of love.

www.maighreadmedbh.ie
The current debates around sex and gender have become particularly fraught, with the rallying cry of 'Transgender Women are Women' as emblematic of a divisive culture war which pitches radical feminism against transgender rights. As with every form of culture war, this is framed as a zero-sum game. Women who question the narrative of gender trumping sex are given the pejorative label of TERF and accused of transphobia; women who argue for inclusivity and allyship with transwomen are accused of being internalised misogynists and throwing women under the bus. This does not an avenue for reasoned reasonable debate make.
Perhaps we can discover a middle ground, a place where an accommodation can be reached. This presentation proposes that this could possibly be found in what may seem like the unlikeliest of places: Catholic anthropology. The concepts of sex and gender, what it means to be a man or a woman, are formed in and through the prism of western culture and indebted to Christianity, and thus a theological reading of this debate could prove fruitful. If we can find a nuanced consideration of sex and gender in Catholicism - which has often been considered to be misogynistic, homophobic, trans-exclusionary and essentialist – as a tradition in which queer, transgender and non-binary people can find their experiences validated, then surely this means that the so-called 'TERF Wars' are not irredeemable. This is the framing of Eve – an examination of the construct of woman and how it has become a lightning rod in the debates surrounding sex and gender.
This research webinar focuses on an informal interview with Trisha, Bangladeshi asylum seeker recently arrived in France. Amongst other, Trisha is an architect, a transwoman, and much more than that. Issues relating to transculture, transvisibility and transacceptance in Bangladesh and France will be addressed in an informal discussion where Q/A will be welcome.
Abstract
This talk explores the film Under the Skin in terms of the archetypal figure of the femme fatale. It demonstrates how the female character at the centre of the film subverts the boundaries of the trope, adopting a corporeal focus to trace the queer and feminist implications of her fragmentary and hybrid body.


It begins with Laura Mulvey's theory of the gaze as a way to delve into the femme fatale's complex relationship with agency and power. The instability of the visual paradigm in the film, however, brings the webinar into the realm of the phenomenological in order to fully parse the femme fatale's connection with queer and feminist perspectives on bodily autonomy and corporeal becoming. In its latter portions, the talk adopts a comparative approach, analysing Under the Skin in terms of other films belonging to the speculative genre. Here it demonstrates how the film rejects an epistemological imperative that seeks to solve and control the powerful chimeric body.


In turning its focus towards the hybridity of the femme fatale's form it explicates its enmeshment with theories relating to monstrosity, posthumanism and queerness. In doing so, it establishes the subversive female body of the film as an agitator of the reified boundaries of category and identity, giving the viewer something radical and new: a monstrous, posthuman subject that emotively resonates with non-normative gender embodiment and queer ways of being in the world.

Biography
David O'Mullane is a doctoral scholar in SALIS in DCU. Having obtained an undergraduate and postgraduate master's degree in pharmacy, he worked as a pharmacist for ten years before turning towards research in the Arts. He is a graduate of the MA in Sexuality Studies from DCU where he developed a deep interest in visual culture and its entanglement with the sociopolitical realities of queer life. He is in his first year of a PhD entitled The Art of Cruising: Public Sex Cultures, LGBT Politics and XXIst Century Art. His research on contemporary art draws on spatial theory, memory studies and curatorial activism to parse the connection between public sex cultures and contemporary LGBT identity/politics.
Biography
Dr. Caroline West is a lecturer in academic literacy at IICP. Her PhD focused on the experiences of women working in the mainstream American pornography industry, while situating these experiences within feminist discourses on pornography. Her work also examines the relationship between power, sex, and knowledge. Caroline also holds an MA in sexuality studies and she is a frequent media speaker on sexuality related topics. Caroline is also a media sexpert for evoke.ie and the Elaine show on Virgin Media One.


Wednesday 7th April 2021 (Week 12)
Hymenoplasty, Hormone Therapy and Sex Reassignment Surgery: Negotiating Gender in Iran
Dr Paola Rivetti (School of Law and Government), DCU, Ireland